Get Monthly Mumbai Local Train Pass Online Using Mobile
Mumbai Local Train Online Monthly Pass booking facility started from 24th September 2021. All you need is UTS App, Payment wallet/UPI and Internet connection to get your monthly pass on your mobile!

After the Maharashtra government announced that vaccination is no longer needed for Local train travel, the queue outside the ticket counters is getting longer and longer.
You can save atleast 30 min to 1hr by using online local train pass booking Mumbai suburb trains.
Note: Monthly Pass booked Online will be valid from the day of booking or the day you selected.
You will also enjoy reading following Mumbai related posts:
Table of Contents
How To Get Mumbai Local Train Monthly Pass Online?
To get Mumbai Local monthly pass online, follow these simple steps:
Download UTS Mobile app on your mobile.
Do read Step By Step Guide To Download UTS App and Create an Account.
2 . Book local train monthly pass
Open the app and Click on Season booking.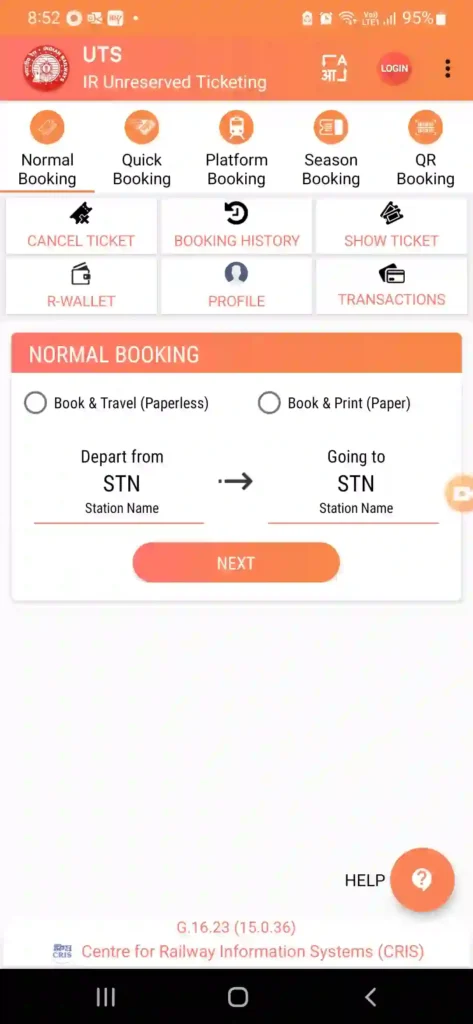 Select Booking type for Mumbai suburban train
You can book
Local train ticket, one way or return

You can buy AC, First class or Second class tickets

Season pass, Monthly or quarterly

You can buy AC, First class or Second class season pass.

Platform Ticket
Note: For local tickets and platform tickets, the app will identify the nearest station as per your phone location and you will be able to book tickets from that station only.
Here you have the option of
Click on Season Booking

Enter From and To Station

Fill data in the Ticket Issue form

Train Type: Ordinary for local train
Class type as First and Second
Duration (Monthly, Quarterly, Half Yearly, Yearly)
Name
Date Of Birth
Gender (Male/Female)
Id card type: Any Government issued card (Pan/Aadhar/Driver Licence etc)
ID Number
Payment Type (Rwallet or Netbanking/UPI etc)
Address

Click on Get Fare button
Check the details and click Book Ticket
It will take you to payment screen.

RWallet

This is the railway\'s wallet, you can register by entering any of the Government id card number. 
You will get 3% bonus on every recharge.

UPI/NetBanking, Credit Card, Debit Card

You can use as per your comfort.

After successful payment, pass will be available under

The ticket/ season pass will be visible under the \"Show Ticket\" link in the app in case TC asks for a ticket.
Note: Service charge will be applicable which will bump up the ticket price by a few paise, better use UPI that is free.
Though the booked tickets are available in offline mode, It\'s better to take a screenshot of your local train ticket/monthly pass and keep it as * a message in WhatsApp. This will ensure you will be able to produce your ticket even if an internet connection is not available.
.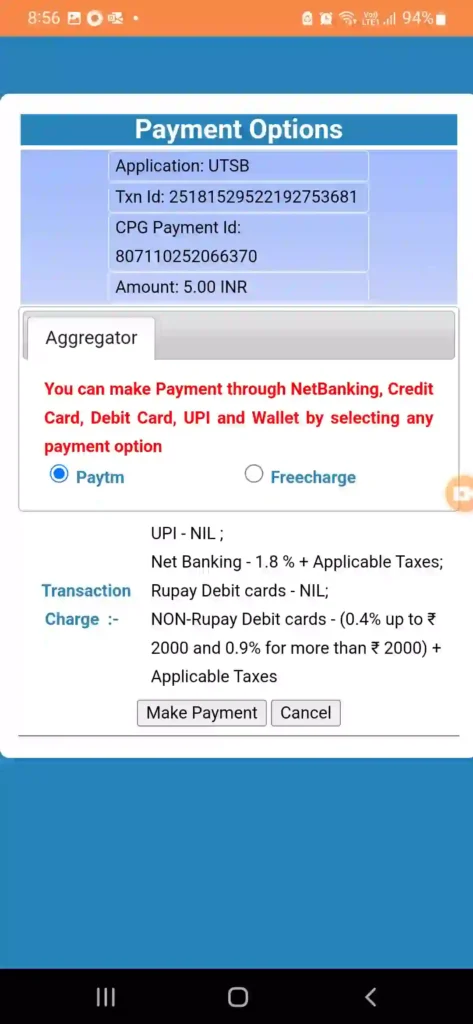 Check out this video in Hindi for complete details.
How To Cancel Online Mumbai Local Train Pass?
You cannot cancel a monthly pass online. Even in Offline mode, it may not be possible to get your pass cancelled.
How To Share UTS App Pass?
The pass is meant only for one person, you cannot and should not share your pass with others. Pass is considered valid only if viewed from the UTS App.
Train Pass Monthly Price
The online train pass monthly price is same as the offline pass, it varies depending on the distance. The price is displayed on the mobile UTS app screen at the time of booking the pass.
Following table gives a snapshot of local train monthly pass price considering last starting and last stations.
Note: The fare may vary depending on route selected.
From-To
AC Monthly Pass
First Class Monthly
Second Class Monthly
Churchgate-Dahanu Road
No service
Rs.1995
Rs.500
Churchgate-Virar
Rs.2205
Rs.1185
Rs.315
CSMT-Kalyan
Rs.2135
Rs.1105
Rs.315
CSMT-Karjat
Rs.2910
Rs.1815
Rs.500
CSMT-Kasara
Rs.3235
Rs.1995
Rs.500
CSMT-Panvel(may vary
depending on route
Rs.2225
Rs.1280
Rs.385
Mumbai AC local train fare
The app will show you the fare between the stations you select. For your reference, the one-side travel fare for AC local from Bhayander to Churchgate is around Rs.100/- and the monthly pass is around Rs.1900/-
Pros & Cons Of Online Ticket, Pass Booking
| Sno. | Pros | Cons |
| --- | --- | --- |
| 1 | Save Time | Extra service charges apply |
| 2 | The comfort of booking using a smartphone | Each screen comes with a time ticker and if you miss your action within that time, you will have to start the whole process again |
| 3 | Multiple Online Payment option | Non-UPI options will have an additional charge. |
| 4 | Softcopy of ticket saved in App | Sometimes the server is down, so booking cannot be done |
| 5 | Easy Interface | No cancellations allowed |
How to get a monthly pass for Mumbai local trains Offline?
The process is the same as explained for the ticket, just tell at the ticket counter that you need a monthly pass and which class (1st/2nd class).
After verifying your Aadhar card, a monthly pass will be issued.
Note: Do carry one passport-size photo if it\'s the first time you are applying for a railway pass, they may ask you to fill in your details and paste the photo on the id card (an additional Rs.5/- may be charged for this.
Mumbai Local Trains
Mumbai local trains are called the lifeline of the city. Daily millions of travelers commute on these trains.
Mumbai suburban or local trains are divided into three broad categories:
1. Western Line: This covers local stations from Churchgate to Dhanu road.
2. Central Line: This covers local stations from Mumbai Chhatrapati Shivaji  Terminus (previously called as VT) to Kalyan, Karjat, Khopoli, Kasara.
3. Harbor line: This covers Mumbai Chhatrapati Shivaji  Terminus (VT) to Panvel.
Mumbai Local Train Tickets
IRCTC Branded SBI Card: Get discounts on all your railway bookings along with free railway, airporr lounge access!!
To travel on these local trains, you will have to buy a ticket. You can buy a one-way or return ticket. 
The return ticket (day pass) is valid till the next day. 
You need to start the journey within 1hr of purchasing a ticket.
Legally you can use this pass for one TO & FRO journey.
If you are a frequent traveler, its better to get a seasonal pass i.e either a Monthly or 3months pass. These passes are very cheap as compared to the tickets.
You can buy tickets or pass for AC, 1st class or 2nd class. Ticket/pass cost varies as per the class.
You can safely guess that there is more comfort and less crowd in tickets with higher cost but it may not always be true.
Best time to travel in Mumbai Local
Mumbai local train starts at morning 330 am and runs till midnight. The least crowded hours are early morning before 630am, afternoons from 12pm to 4pm, and nights after 10pm.
Any time apart these are classified into rush hour and rush hour.
During rush hour, you will find it very difficult to board the train, and during crush hour, its impossible unless you are boarding it from the starting station.
Note: You can download the m-indicator app for train timings. It\'s a very easy-to-use app and gives you instant information about the trains from the origin station you selected.
Mumbai local train Free wi-fi
Railway authorities are planning to provide free wi-fi on local trains in line with the wi-fi provided at many local stations. I have personally used this wi-fi at Dadar station and the speed was good enough for browsing.
Wi-fi will include pre-loaded movies, songs, and web series.
Other Facilities offered by UTS App
IRCTC Branded SBI Card: Get discounts on all your railway bookings along with free railway, airporr lounge access!!
Platform ticket booking
You can also book your platform ticket using UTS App, The process is very similar, just click on the Platform Ticket menu and follow the instructions.
General un-reserved ticket booking
You can book an un-reserved ticket on UTS, the process is the same as booking local tickets. You just have to select Mail or Express from the Train Type dropdown.
Mumbai Local Train FAQ:
1. Is a daily ticket being issued to the general public on Mumbai local?
Yes, daily tickets are being issued to the general public for Mumbai local train travel, Universal Travel Pass is no longer needed.
2. Do I need to be an essential service worker or Government employee to travel in Mumbai local?
No, now Mumbai local trains are open to the general public now irrespective of your vaccination status.
3. Can I buy Mumbai local Train ticket Online?
Yes, online Mumbai local train ticket and pass bookings re-started from 24th Nov 2021.
4. What are Mumbai's local Train rush hours?
During normal working days, the rush hour starts from 7am till 12PM. Then the rush hour begins at office close time i.e 430PM to 9PM.
During holidays, normally the rush hour starts around 1130AM. Since people are in the holiday mood, any time may turn into rush hour time.
5. Is the ticket valid for a full day?
Yes, the ticket is valid for full day but you will have to start the journey within 1 hour and should use the ticket once only, to travel each side.
6. Can a pass be used for unlimited travel?
Yes, you can travel as many times as you need provided your pass is valid between the stations of travel.
7. How To Use QR Booking in UTS App?
The app provides you the option of booking using a QR code. For this, you will need to have access to the QR code of your starting station. I think this is a future-ready feature once Railways implement a QR code for each railway station!
8. How many local train tickets can be booked on UTS App?
You can book a maximum of 4 tickets on the UTS App in one go. For booking more tickets, you will have to start the process again.
How to recover my local pass after mobile is formatted?
In case you have to format your mobile and have valid ticket/pass, you can approach the ticket counter with a copy of your aadhar card. The staff will be able to reset it for you.
Conclusion:
Mumbai local train monthly pass online booking system is a blessing for the commutators. This saves them time and gives an excellent online booking experience without paying anything extra!!
Related Posts:
Did you like this post, do read more interesting and informative posts on HBTravel
Also, check out US Travel related posts on RBTravel