Universal Travel Pass: E pass for Maharastra.
The Universal Travel Pass was one of the most important documents in Maharastra for anyone who stepped out of his house. In case you have not yet downloaded it, do not wait any longer. Get it now, it\'s completely free and just takes a few minutes.
Tip: Avoid long queues for Mumbai Local Train Tickets and Pass, How To Get Online Mumbai Local Train Monthly Pass and Tickets
Table of Contents
How To Get Universal Travel Pass For Maharastra, Mumbai
1. Browse to ePass website, this is the website for the universal travel pass
You can change your language on this screen, English and Marathi are supported.
2. Under the Citizen section, Click on "Universal Pass For Double Vaccinated Citizens"
3. You will be directed to this screen
4. Enter the mobile number that you used for vaccination and press "Send OTP"
5. Next screen will appear for entering OTP
6. After submitting the valid OTP, you will be presented with a screen to Generate Pass

7. Click on the Generate Pass link, and you will get the option to upload your photo (which should be less than 3MB)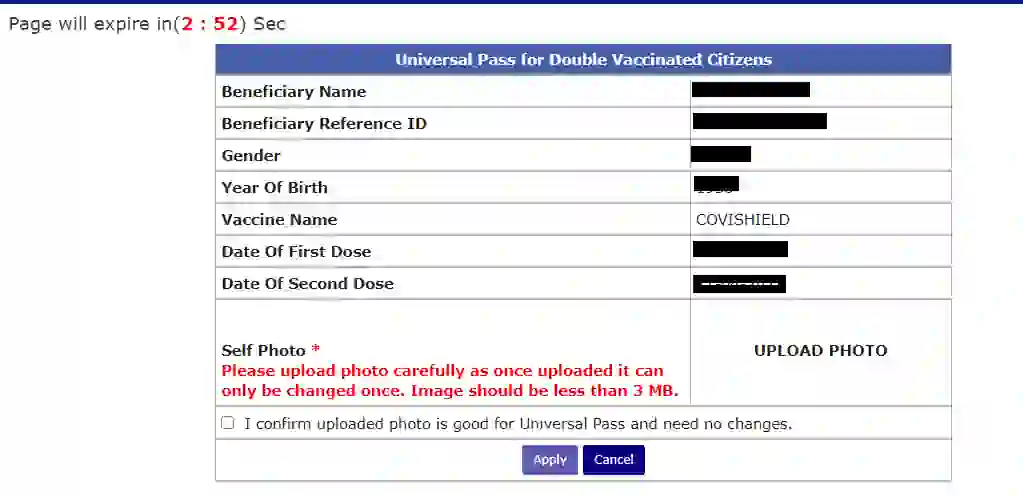 8. On click of Apply, you will get the screen confirming the submission
9. The message says after 24hrs but you can log in after 10min and if you fulfill the pre-requisite, you will be presented with a screen to download the pass.
10. Click on View pass and download it.
Why Universal Pass is needed?
The government of Maharastra had made it mandatory for all to identify persons who are fully vaccinated. With this identification, people were allowed to travel in Local trains (get offline and online Mumbai local train pass)
How do I print Universal Travel Pass?
Once you have downloaded your Universal Travel Pass, you can take a printout from any place like cyber cafe or xerox shops that have printing facilities.
Conclusion:
Technology plays an important role in establishing a process. Universal Travel Pass was one process that was used extensively by the Maharashtra government to control crowded in local trains and other areas. It's easy to get and easy to download.
Do read more informative posts on https://HBTravel.in