How to get the best out of Haridwar Rishikesh trip?
Haridwar and Rishikesh are well known places for both religious and adventure groups. These places are located in the Uttrakahnd state, in India.
If you are planning to go on this tour, keep on reading on how to get the best out of this trip.
Table of Contents
I will recommend you first visit Rishikesh and then do the Haridwar tour.
How To Reach Rishikesh?
Rishikesh is around 240km from Delhi and 30km from Haridwar. Rishikesh have very few trains, so a better way could be to reach Haridwar and take a bus that will cost you less than Rs.100/-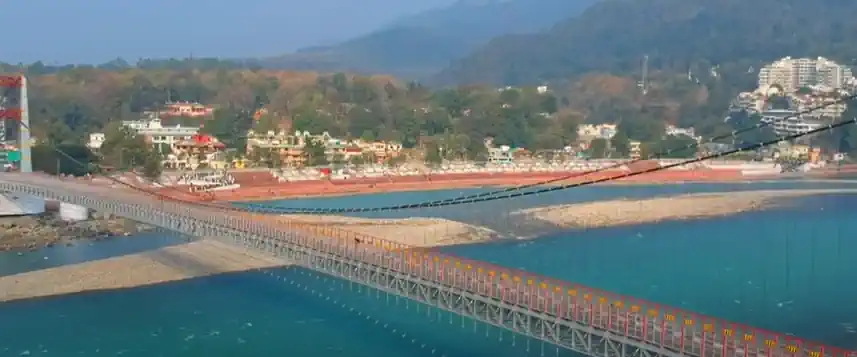 Where to stay at Rishikesh?
You can either do online booking of hotel or just walk in. If you are planning the trip during long weekend, better do online booking of Hotel, use goibibo to get discounts. You can get hotel rooms starting Rs.800/-
Try to book a hotel near Ram or Laxman jhula, this way you will save on your time for visiting places.
Hostel stay is also a good option that will save you money.
Places to visit at Rishikesh
Rishikesh is famous for its spiritual as well as adventurous trips.
If you want to do river rafting and camping, make sure to book it online as weekends are fully packed. Other days you can actually bargain with the service provider.
Note: You will need one full day for adventure trip.
You can either take a scooty for visiting various spots at Rishikesh. you can get it for around Rs.500/- per day or get taxi for the tour.
Ram Jhula and Laxman Jhula are the land marks of Rishikesh.
NeelKant– You can get a taxi that will charge your Rs.150/ for return trip and the whole trip will take around 5-6 hours (Travel+Darshan)
Note: Monday's are very crowded for NeilKanth darshan. Also during Shravan its very crowded.
Rishikesh to Haridwar
You can take a bus from Rishikesh to Haridwar or hire a taxi based on your budget and comfort level.

Where to stay at Haridwar?
You will find many budget hotels at Haridwar around the railway station. You can walk-in or do Online booking. Do remember that branded stay like OYO may have hotels bit far from the railway station.
Places to visit in Haridwar
You should visit Hari Ki Paudi for a dip in the river Ganga and also for the evening aarti. Try to be at Brahmkund for a good view of aarti.
Next, you can visit Mansa Devi and Chandi Mata temples, there are options to use ropeway or you can trek.
Better take a combined ticket of Mansa Devi and Chandi Devi temple, it will cost your around Rs.400/-. From Mansadevi, you will get vehicle to Chandi Devi in this same ticket. This ticket is valid for 3days.
Note: The route to Rope way ticket is different than the trek route.
Conclusion:
The Rishikesh Haridwar trip can easily be done in 2 days, add one more day if you want to induldge in adventure activities as well.
Related Posts:
Also check out Guide To Kedarnath Yatra