Get Pune Lonavala local ticket on mobile even before reaching station!
Pune Local Train Online Ticket booking (e ticket Pune local) facility re-started from 24th November 2021. You need UTS App, a payment wallet, and an internet connection to get your online pass or tickets.
After the Maharashtra government announced that vaccination is no longer needed for Local train travel, the queue outside the ticket counters is getting longer and longer.
Note: Monthly Pass booked Online will be valid from the next day of booking.
Table of Contents
Pune Local Train Online Ticket Booking
If you are a daily commuter or once in a while traveler in Pune local trains, and want to avoid the hassle of standing in queues, here is good news for you, get your pass and tickets Online!!
To book Pune local pass and tickets online, follow these steps:
1.Download UTA Mobile app on your mobile.
Do read Step By Step Guide To Download UTS App and Create an Account.
2 . Book the ticket
Open the app and Click on Normal booking.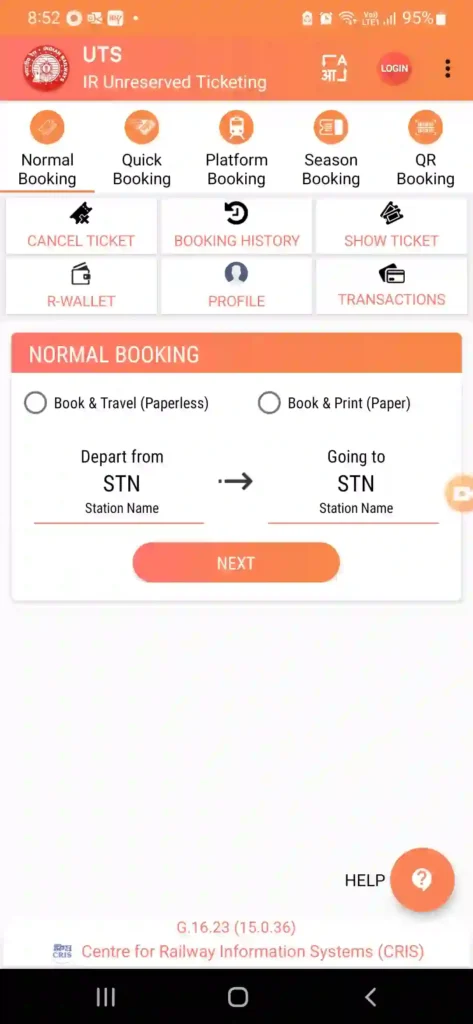 Select Booking type for Pune suburban train
You can book
Local train ticket, one way or return

You can buy AC, First class or Second class tickets

Season pass, Monthly or quarterly

You can buy AC, First class or Second class season pass.

Platform Ticket
Note: For local tickets and platform tickets, the app will identify the nearest station as per your phone location and you will be able to book tickets from that station only.
Here you have the option of
Book and Travel Paperless

Using your location, the nearest suburban station will be available as your Origin station.

Book and Print (Paper)

You will have to print the ticket at originating station.

Select Destination.
Click on Get Fare
The process is the same for a season pass. You can keep the pass as a digital copy on your phone as well.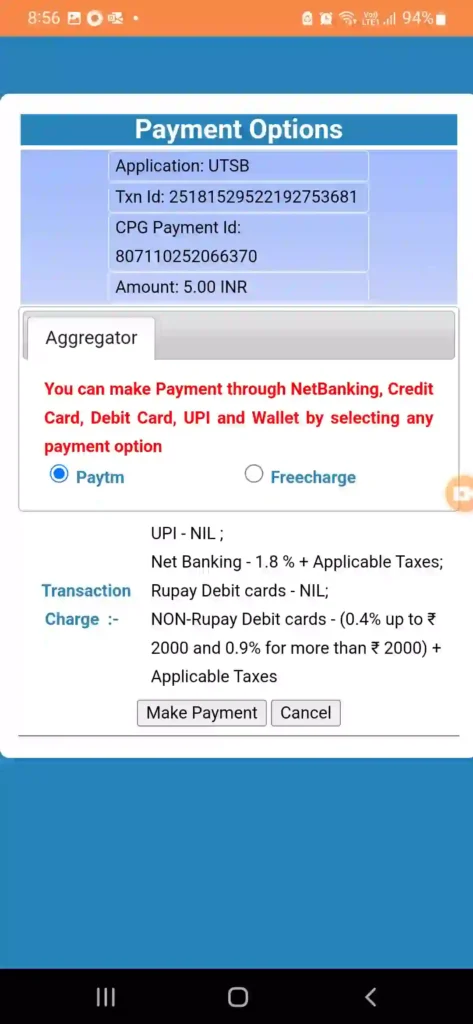 Note: For a season pass, you will have to enter your complete address.
Check out this video in Hindi for complete details.
Pay for the ticket/season pass
The app will show the fare for your travel. You can pay for your Pune local train ticket/pass using 
RWallet

This is the railway's wallet, you can register by entering any of the Government id card number. 
You will get 3% bonus on every recharge.

UPI/NetBanking, Credit Card, Debit Card

You can use as per your comfort.
IRCTC Branded SBI Card: Get discounts on all your railway bookings along with free railway, airporr lounge access!!
Where to check the ticket, or season pass after booking on UTS?
The ticket/ season pass will be visible under the \"Show Ticket\" link in the app in case TC asks for a ticket.
Note: Service charge will be applicable which will bump up the ticket price by a few paise, better use UPI that is free.
Though the booked tickets are available in offline mode, It\'s better to take a screenshot of your local train ticket/monthly pass and keep it as * a message in WhatsApp. This will ensure you will be able to produce your ticket even if an internet connection is not available.
How To Cancel Online Pune Local Train Ticket?
To cancel the Local Train ticket Online, you will see a cancel ticket option just below the Book Ticket. Don\'t get too excited, if you try to cancel the ticket, you will get the message No ticket found even though you can clearly see the ticket in the available tickets section.
In case you selected the option to Print the ticket, you can cancel it online if the ticket is not printed. For printed tickets, cancellations can be done at UTS counters only within 1hour of ticket booking.
No cash refund will be done, the amount will be reverted to your mode of payment after deduction handling charges.
So this is a smart way to say, You cannot cancel Local Train Ticket Online. But then how many times did you cancel your Offline ticket and were you able to cancel it?
How To Share UTS App ticket?
Ticket booked with UTS app is valid with the app only, sharing screen shot of ticket may not work.
Well, in case you booked multiple tickets and your spouse has to travel in the Ladies/ General compartment due to the crowd, you can take a screenshot of the ticket and share it with her, but it will be at the discretion of TC to honor it or not.
Pros & Cons Of Online Ticket, Pass Booking
| Sno. | Pros | Cons |
| --- | --- | --- |
| 1 | Save Time | Extra service charges apply |
| 2 | The comfort of booking using a smartphone | Each screen comes with a time ticker and if you miss your action within that time, you will have to start the whole process again |
| 3 | Multiple Online Payment option | Non-UPI options will have an additional charge. |
| 4 | Softcopy of ticket saved in App | Sometimes the server is down, so booking cannot be done |
| 5 | Easy Interface | No cancellations allowed |
How to get a monthly pass for Pune local trains?
The process is the same as explained for the ticket, just tell at the ticket counter that you need a monthly pass and which class (1st/2nd class).
After verifying your Aadhar card, a monthly pass will be issued.
Note: Do carry one passport-size photo if it\'s the first time you are applying for a railway pass, they may ask you to fill in your details and paste the photo on the id card (an additional Rs.5/- may be charged for this.
Is the ticket valid for a full day?
Yes, the ticket is valid for full day but you will have to start the journey within 1 hour and should use the ticket once only, to travel each side.
How many local train tickets can be booked on UTS App?
You can book a maximum of 4 tickets on the UTS App in one go. For booking more tickets, you will have start the process again.
Conclusion:
Pune local train tickets are now available over the counter as well as online for everyone. No need to show full vaccination proof. Online local train tickets and pass booking are very easy and time-saving.
Related Posts:
Did you like this post, do read more interesting and informative posts on HBTravel