Guide To Kainchi Dham Neem Karoli Baba Ashram
Kainchi Dham is famous for Neem Karoli Baba's ashram and Hanuman temple. Devotees (list includes Steves Jobs, Mark Zuckerberg, Virat Kohli, Anushka Sharma and many more)visit this place to seek blessings and guidance from Baba. Though baba is no more, this ashram still have an aura that attracts many devotees.
Table of Contents
Where is Kainchi Dham?
Kainchi Dham is a place near Nainital, Bhowali in Uttrakhand, India. The name Kainchi (Scissors) is due to its location between two mountains that looks like a scisssor.
How to reach Kainchi Dham?
In Uttrakhand, to reach any place road is the only option due to the mountain region. However, you can travel with a mix of air, train and road as per your convenience.
Kainchi Dham by Air
To reach Kainchi Dham by flight, you can fly to Pant Nagar airport that is around 76Km (approx 3hr drive) from Kainchi dham. From here, you can hire a taxi/cab.
You can also land at Delhi airport and book a cab to Kainchi dham. Its an 8hr drive(around 325 km).
Kainchi Dham by Train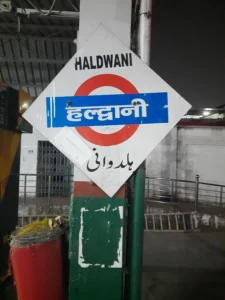 The nearest train station to Kainchi Dham is Kathgodam, From here, you can hire a cab or sharing taxi till Baba Neem Karoli ashram.
In case there is no direct train from your city, you can come to Delhi. From Delhi you can take UTR Sampark Kranti Express (15035) that departs at 4pm or KGM Shatabdi Expresss(12040), departs at 620AM and will drop you by 12PM.
You can also get a bus (both Government and private) but these bus do not start from Kathgoday so its difficult to get a seat from here.
The station before Kathgoda is Haldwani that has both Government and private bus depot. So I will recommend you better get down at Haldwani and get a bus. More details on bus in following section.
Kainchi Dham by Bus
You can either come to Haldwani and get a bus or take a bus directly from Delhi. You will get this bus from Anand Vihar and not from Kashmiri gate.
Haldwani To Neem Karoli Baba
From Haldwani you have option of both Government bus and private bus. Better opt for Governmennt bus as private bus operators will not start till their bus is full.
Take a bus towards Ranikhet, it will drop you right in front of the Kainchi Dham ashram. If you take a bus to Bhowali, you will have to again make arrangemets to reach till the ashram.
The distance between Haldwani to Neem Karoli baba is around 20km and it takes around 1.5hrs to reach there.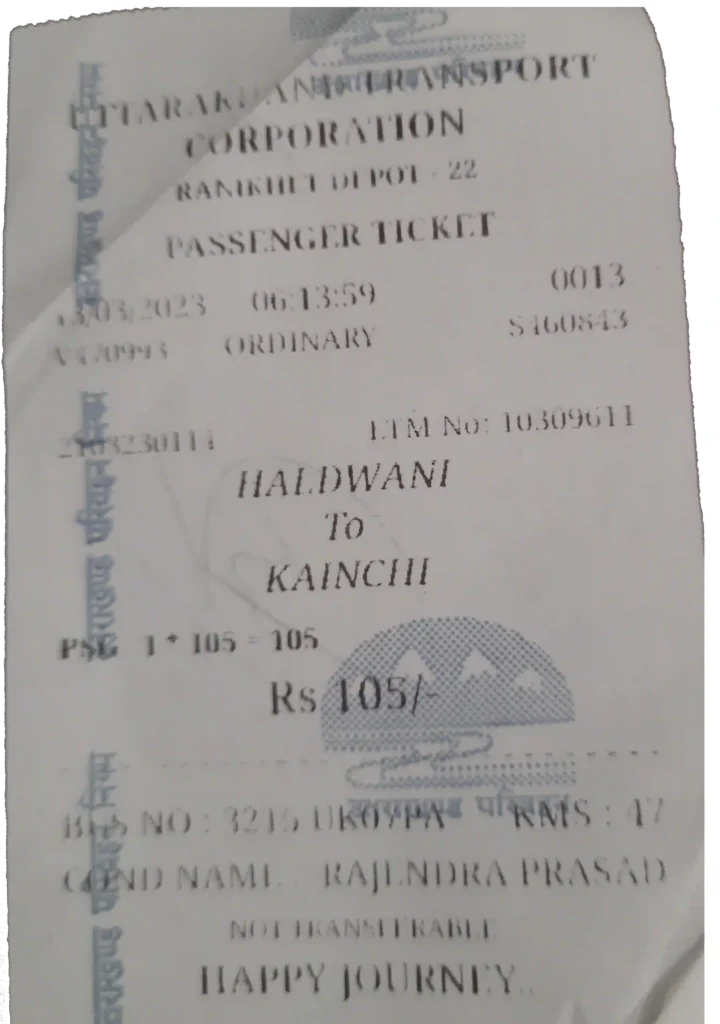 How to reach Neem Karoli Baba Ashram From Delhi?
From Delhi, you can reach Neem Karoli Baba by road or train, avoid flight. There are many trains from Delhi, bus service is excellent. Here is my experience from Delhi to Kainchi Dham using train and bus from Delhi.
My Experience from Delhi to Kainchi Dham by train and bus: 
I boarded Kathgodam Express from Delhi (UTR Samprk Krti). I did not get a confirm ticket so I reached 1hr early and easily got a seat in General coach.

There was only one general coach, right behind engine.

By the time the train started at 4PM, general coach got crowded.

I got down at Haldwanni station at around 1030pm, not a very comfortable trip even though I got seat but a solo traveler have to take it in his stride.

Haldwani station does not have a retiring room so I spoke with the guy at AC sitting lounge and he allowed me to sleep there on bench.The charge is Rs10/- per hour.

I got up early morning around 5am, freshened up in the attached washroom and went to Haldwani Governmennt roadways stand.

The roadways stand (bus stop) is around 10-15 minute walk from the station. You will see many private bus near the stop, I avoided it as they would wait till the bus is full.

I took a bus towards Ranikhet and got down at the Kainchi Dham ashram gate in approx 2hr.
Neem Karoli Baba Ashram kainchi Dham Darshan
To avoid crowd, better skip the weekends. I reached kainchi dham ashram on Monday around 730am and it was not croweded. I was albe to do darshan, attend aarti and medidate in peace.
Hanuman chalisa book is available for your use, you can take it, pray and return it back (free).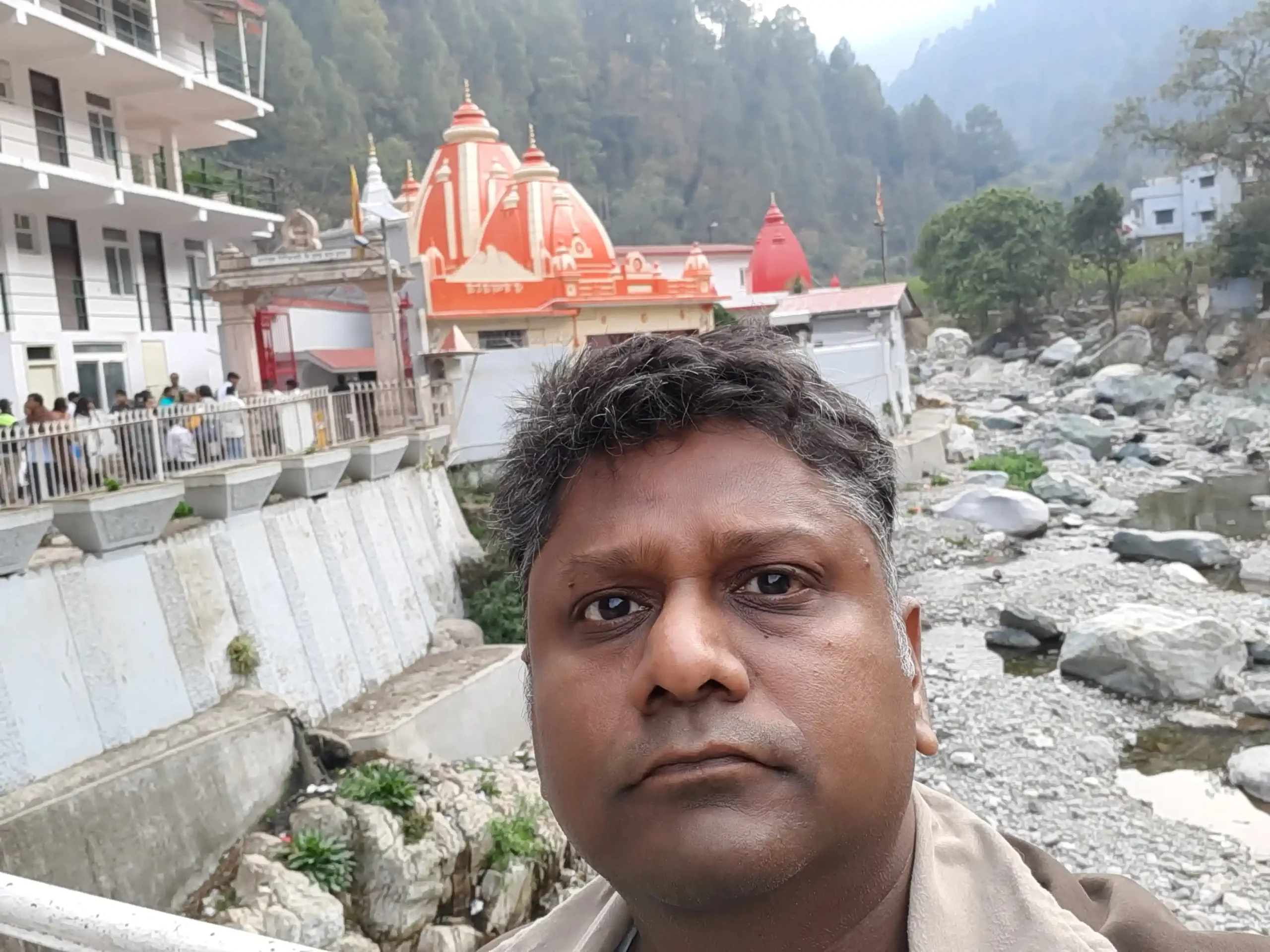 Kainchi Dham Travel Budget
If you are a budget traveler like me, you will definelty be intrested on how much money I spent on this solo travel. Here are the details:
| Expense head | Expense | Comments |
| --- | --- | --- |
| Delhi To Haldwani by train | Rs.120 | Booked general ticket online using UTS App |
| Night stay at Haldwani railway room | Rs.90 | Charges at Rs.10/- per hour of stay |
| Bus from Hladwani to Kaichi Dhan | Rs.105 | Took bus going towards Ranikhet |
FAQ:
Which bus stop is closest to Kainchi Dham?
Kainchi Dham bus stop is the closest but all the bus do not take this route.
From Haldwani you can take a bus to Bhowali bus depot, but to reach the ashram, you will have to take cab as the ashram is 7km from there. Instead, take a bus going to Ranikhet or Kumaon from Haldwani, it will drop you at the gate of the ashram (kainchi dham bus stop).
How to reach Neem Karoli Baba ashram from Mumbai?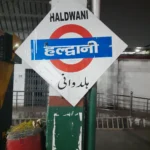 From Mumbai you can visit Neem Karoli Baba Ashram via Flight,Train or Road. Road will be very hectic. Take a flight to PantNagar airport and take a taxi from there.
You can also go by train, there is only one train from Mumbai central on wednesday (MMCT KGM -09075).
The other option is to take a train/flight to Delhi. There are many bus and trains from Delhi to Haldwani/Kathgodam.
Better get down at Haldwani instead of Kathgodam as Government and private bus start from Haldwani. From Kathgodam, taxi will be the only option as you will not get a seat in bus.
Which is the nearest railway station to Neem Karoli Baba?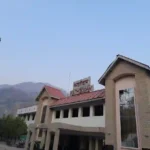 Kathgodam is the nearest reilway station to Neem Karoli Baba Kaichi Ashram but its not the best if you plan your furhter journey by bus. Haldwani station is better option as it has Roadways depot (Bus depot) and all the bus start from there. You have a better chance of getting a seat here.
How to reach Nainital from Kainchi Dham?
You will get sharing cab from outside ashram that will directly take you to Nainital. I paid Rs.100/- for 1 seat (Driver initially asked for Rs.200). There is no direct bus, you may go to Bhowali and from there you will get bus to Nainital.
Where to stay at Kainchi Dham?
You can either plan for just darshan and move on or stay at Kainchi dham. There are plenty of Home stay available right opposit the ashram. They will charge you between Rs.1000-1500 per day.
If you are looking for cheaper option, you can walk 100m ahead and check out options where you may get a bed for Rs.300/- as well.
To stay at Ashram, you will have to send request to the Ashram via letter and after receiving confirmtion, you can stay at ashram dharmshala.
Conclusion:
Kainchi dham is a beautiful place to visit. Though most visit there for Neem Karoli Baba's darshan, you can spend few hours around enjoying the natural beauty.
Related Posts:
You will also enjoy other travel related posts on HBTravel